Michael B. Jordan is now attached to Warner Bros. and DC's upcoming live-action Static Shock film. The film that has already been reported to star Jaden Smith in the lead role back in 2019.
Static Shock has been on the list of many DC fans as a character Warner Bros. needs to bring to the big screen. During DC FanDome in August, it was announced that those dreams are finally becoming a reality with Warner Bros. now developing a live-action Static Shock film with Reginald Hudlin on board as a producer. According to The Hollywood Reporter, Michael B Jordan is the latest name to join the DC project as a producer.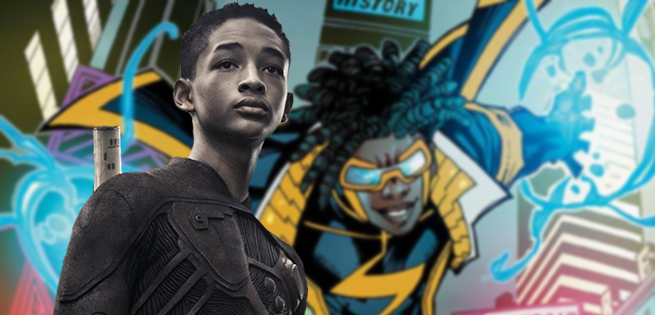 Michael B Jordan has already been involved in his fair share of superhero projects from Fantastic Four to Black Panther, and it's no surprise he is now involved with another. The actor has expressed interest in playing Superman in the past, but it seems his interest for now lies behind the camera. Jordan said the following about his Static Shock involvement under Outlier Society:
"I'm proud to be a part of building a new universe centered around black superheroes; our community deserves that. Outlier Society is committed to bringing to life diverse comic book content across all platforms and we are excited to partner with Reggie and Warner Bros on this initial step."
Do you think Michael B. Jordan will actually appear in Static Shock as well?
Here is the synopsis for the Static Shock animated series that began in 2000:
Based on characters from the DC Comics series, superhero Virgil Hawkins and his classmates confront real problems and issues faced by today's teens: peer pressure, gangs and growing up in an ethnically diverse, urban neighborhood. But helping people and making a positive impact in his community gives a real charge to this newfound superhero in the animated adventures of Static Shock.