A brand new image has been released of DC's Red Tornado from an upcoming episode of CBS' Supergirl.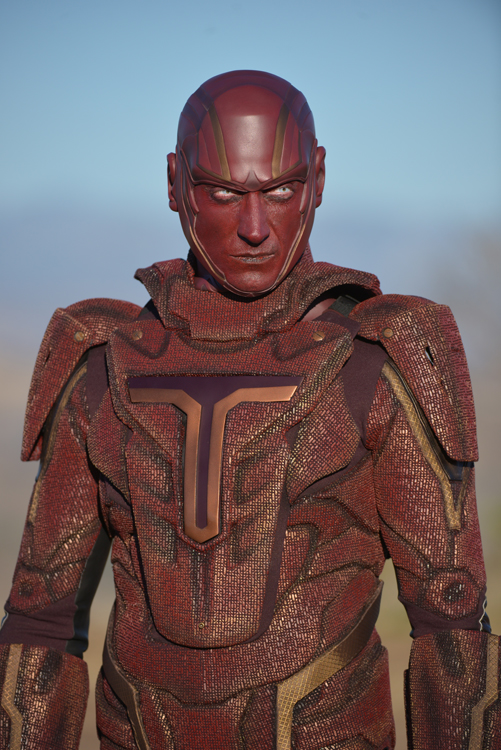 Behind all that makeup and costuming is Iddo Goldberg (Salem, Peaky Blinders), here playing "the most advanced android the world has ever seen. Designed by scientist T.O. Morrow (also Goldberg) for the U.S. Army as the ultimate superweapon, he soon becomes sentient, posing a grave danger to National City — including the people Supergirl cares about most."
After 12 years of keeping her powers a secret on Earth, Kara Zor-El, Superman's cousin, decides to finally embrace her superhuman abilities and be the hero she was always meant to be, on the series premiere of Supergirl, Monday, Oct. 26 (8:30-9:30 PM, ET/PT), on the CBS Television Network. The series moves to its regular time period (8:00-9:00 PM) on Monday, Nov. 2.