"Build your LEGO Super Heroes adventure then capture your story! LEGO has released a new DC Universe Super Heroes Movie Maker app to help you bring your LEGO DC Universe Super Heroes to life. This fun, kid-friendly app brings the whole family together to create a LEGO stop motion movie on the iPhone. Simple tools and guides make it easy to shoot, edit, even score your movie with music. Add one of the customizable title cards and share it online and who knows, you may have the next summer blockbuster in your hands… literally!"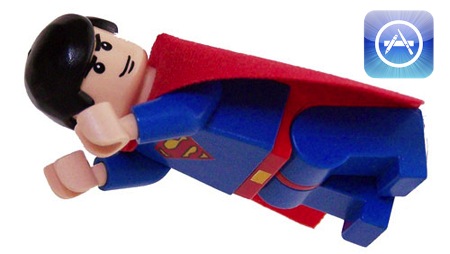 Features:



-Add & delete frames to your movie

-Choose from 5 different soundtracks

-Add a color filter to the camera

-Customize one of 11 different title LEGO Super Heroes cards

-Save your movie to your camera roll then share with your friends!
You can download the free LEGO DC Super Hero Movie Maker from the App Store.
(Now those guys who made those highly inappropriate YouTubes will have a new tool on their belt) ;D