The CW have released the following first look at 'The Dark Archer' from the upcoming January 22, 2010 episode of Smallville entitled "Disciple".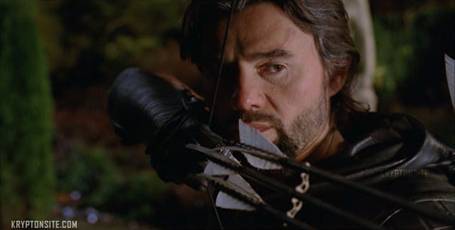 Actor Steve Bacic portrays 'The Dark Archer' which may be a code name for Merlyn, the character that was Green Arrow's mentor, turned arch-rival. The Green Arrow themed episode will also see the return of actress Mia Darde as 'Speedy'.
Tune into Smallville January 22, 2010 on The CW to see this follow-up to the much hyped "Absolute Justice" tv movie.