Fans of "Superman – The Animated Series" will once again have the opportunity to watch the hit series when it returns to television this September on The Hub Network.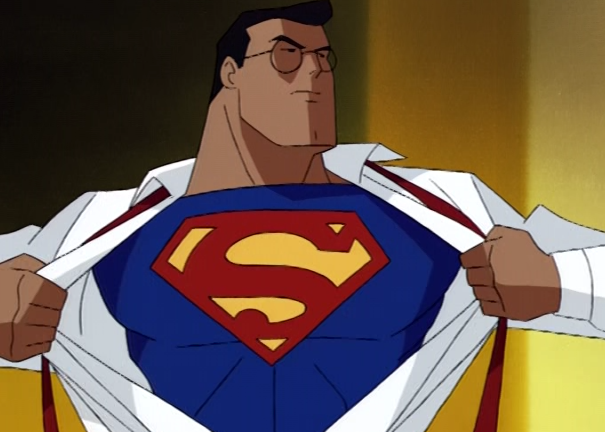 Premiering September 6, 1996 on The WB Network, the animated series paid tribute to both the classic Superman of old and the newer "modern" Superman. For instance, the depiction of Krypton reflects the older idealized version in the Silver Age of Comic Books while the scope of Superman's powers reflect the more restrained contemporary concept as developed by John Byrne in that the superhero has to struggle to perform spectacular feats, while Clark Kent is shown to be openly, if quietly, self-confident.
Midway through the series' run, it was combined with The New Batman Adventures to become The New Batman/Superman Adventures.
Beginning September 3rd, the series will air Monday – Friday mornings at 9AM and Monday – Thursday evenings at 6:30PM.
Other 90's programs that The Hub has acquired for their new Fall season include "Sliders" and "Hercules: The Legendary Journeys."