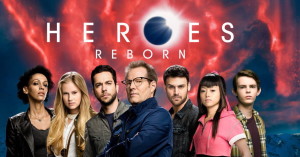 NBC Entertainment chairman Robert Greenblatt has revealed that Heroes Reborn will end after its January 21 episode, according to TVLine.
"As far as I know there are no more incarnations of Heroes coming," Greenblatt told reports at the Television Critics Association winter press tour. "[It was] always the plan unless [series creator] Tim [Kring] woke up one day and said, 'Oh, I have another chapter to tell.' I think we're coming to the end… of the world, maybe. Stay tuned."
Last year, Kring said that he had ideas for more seasons of Heroes Reborn with a new set of characters.
The series finale of Heroes Reborn airs January 21 on NBC.