FanCast.com has a couple of SPOILERS for up-coming episodes of Smallville:
Do you have any spoilers about 'Smallville's "Harvest" or "Ambush" episodes?
As first tweeted live from the Episode 200 red carpet, Erica Durance told me that "Harvest " (airing this Friday) is "awesome." For one, she shared with a huge smile, "I get to wear a bonnet!" Why? Because the Halloween-themed storyline finds Lois and Clark – now both in the know about what each other knows – led to "a very strange Amish community," Erica said. "Basically, Lois is upset and she's trying to teach Clark a lesson, and that gets them both in the worst trouble imaginable."


Is there's any chance that Erica Durance and Teri Hatcher will interact on 'Smallville'?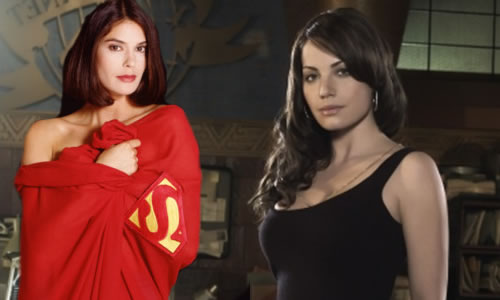 Alas, no. The episode "Abandoned" strictly features Lois watching her passed-on mom via videotape. "I don't get the pleasure of physically shooting with Teri," Erica lamented when we spoke.
Source: FanCast.com