Rumor has it, the next Superman could be a middle aged man. Armie Hammer, who has been put among fans' favorites to play the superhero, claims that he heard the filmmakers are looking for an actor at his 35-40 to fill in the role.
"You know what's funny? I did talk to my people recently about that for the first time," "The Social Network" actor says when asked by New York Magazine's Vulture if he has approached director Zack Snyder about the possibility of him tackling the title character.
"And I think they're going a little older with Superman. I hear they're going 35-40."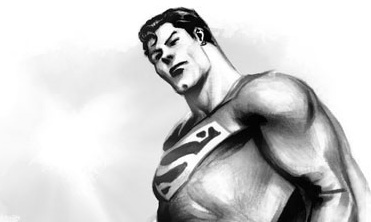 If what Hammer learns about the Superman qualification is indeed the truth, then Jon Hamm who was linked to the role might be still in the contention. The "Mad Men" actor has previously put himself out of the contenders list, thinking that he is too old to play Superman. "I don't know, I think unless Superman's power was the power of being really old… I maybe aged out of that competition," he stated.
The new casting scoop, however, is in contrary to what Snyder hinted that movie will "focus on early days of Superman." Despite the "early days" focus, screenwriter David Goyer claimed the upcoming will not be an origin story. Another report said it will see Clark Kent traveling the world and wondering if he should even become Superman.
The upcoming Superman movie project, which is tentatively called "The Man of Steel", has Christopher Nolan serving as executive producer. Warner Bros. Pictures is expected to release it within 2012 because they stand to lose certain rights to the iconic character in 2013.