After only a few days after Warner Bros. Pictures' surprise announcement at Comic Con of a Superman/Batman movie set for 2015, rumors are already beginning to rise as to who will be cast as the Dark Knight.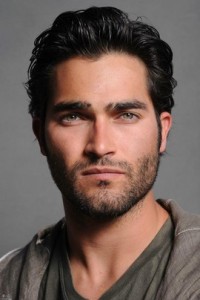 DC Entertainment has revealed that actor Tyler Hoechlin (Teen Wolf) may be in contention for the highly coveted role opposite Henry Cavill, who will be returning in his second outing as the Man of Steel. Here's an excerpt from the article:
Regarding the new Batman, Tyler Hoechlin (Teen Wolf, Lincoln Heights, 7th Heaven, Road To Perdition) is being heavily considered for the part and will be getting a screen test alongside Henry Cavill. Warner Bros. and Snyder are looking at somebody to play the new Batman with a reputation similar to Cavill's, when Cavill was testing for Superman. It's also said that better known actors could also be testing for the role. As filming is expected to begin in early 2014, screen tests should be happening soon.
The article goes on to reveal the following plot outline for the new film:
"The sequel is set a year after Man of Steel, and the world is still getting used to having this powerful god on the planet who isn't fully trusted by everybody. Batman certainly doesn't trust Superman. Superman doesn't trust Batman; either of which causes the two to clash when they initially meet. They do however pair up to defeat the villains (not 100% confirmed who the villains are). COULD be Luthor and Joker, but only a select few really know that. Luthor is definitely in the sequel and he doesn't like Superman, believing him a threat to the planet."
Screenwriter David S. Goyer recently revealed the film's title will either be "Superman vs. Batman" or "Batman vs. Superman." It is expected to be released in 2015 with Zack Snyder attached to direct and Christopher Nolan producing.