Actor Henry Cavill Compares Man Of Steel To DC's "New 52" Henry Cavill compares Man of Steel to DC's New 52 and also discusses his research into the source material and his feelings about the fan feedback.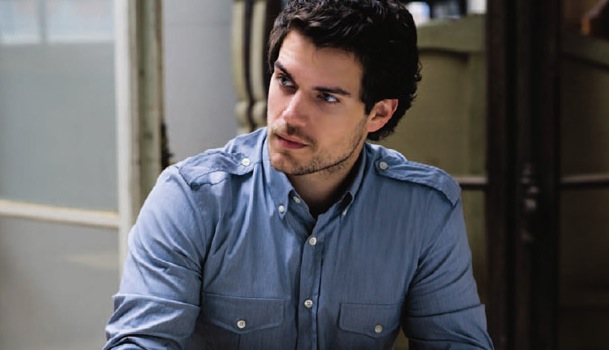 Source: The Washington Examiner

Derrik J. Lang has a great write up for the Washington Examiner about Henry Cavill and some great quotes from the actor as well as his supporting cast from both Immortals and Man of Steel.Cavill on what fans can expect from Zack Snyder's Man of Steel: Cavill compared the "Man of Steel", written by screenwriter David S. Goyer and directed by "300" and "Watchmen" auteur Zack Snyder, to "The New 52," DC Comics' dramatic and so-far successful revamping of the origins and costumes of many DC Universe titles and characters, including Wonder Woman and Green Lantern and of course Superman.
"When that came out, everyone went, 'Arrhhh! Everything's changed,'" exclaimed Cavill. "It's part of the evolution of the character. There is a modernization to it, and certainly our style is making him easier to associate with because it's pretty tough to associate with an invulnerable alien." Cavill on coming close to playing Superman before and the contacts he made at WB: "It's actually been proven that just because I didn't get Superman then doesn't mean that I can't get Superman now," said Cavill without sounding the least bit arrogant. "You can't let it get you down. You've got to look at the positives. I got to meet with Warner Bros. and everyone there. It's beneficial, really." Cavill on the fan reaction and his research into the source material: "There are a lot of people who have dedicated their life to loving this character. … Their opinion does matter," noted Cavill. "I've done my research on the source material. I have my opinions on the various bits and bobs, but sometimes there will be a little gem out there about one of the books, and I'll say to myself, 'Yeah. That's a good point.'" Immortals director Taresem Singh also sings Cavill's praises and states he will be a wonderful Superman: "He will deliver in spades," said "Immortals" director Singh of Cavill's Greek hero portrayal. "There's no drawing this guy back at this point in his life. He's so committed. … In my film, he had to act, but he truly is a Superman." Singh said he was sold on Cavill for Immortals when he gave the actor a simple scene to read, and Cavill effortlessly interpreted it five different ways.