Nvidia Formally Launches Tegra 3 "Kal-El" SoC for Smartphones, Tablets
Nvidia Corp. on Wednesday formally introduced currently the most powerful ARM-based system-on-chip for ultra-portable devices, the Tegra 3 previously known as "Kal El". The new chip has five ARM cores and a powerful graphics engine that are capable of delivering desktop-class performance and features to powerful smartphones and tablets amid great battery life thanks to innovative power-saving technologies.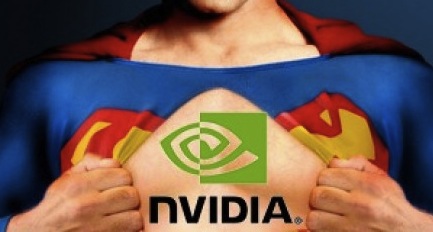 Nvidia Tegra "Kal-El" system-on-chip (SoC) is based on four high-performance Cortex-A9 general-purpose cores with Neon accelerators (1.4GHz single-core or 1.30GHz quad-core mode) and one power-optimized Cortex-A9 core (up to 500MHz), features a GeForce graphics processing unit with twelve stream processors and will have a new display and video engines capable of supporting Blu-ray disc video playback and stereo-3D graphics output. The new device integrates single-channel DDR3L-1500/LPDDR2-1066 memory controller, e.MMC 4.41, SD 3.0, SATA II, 7.1-channel audio controller, faster image signal processor and so on. According to Nvidia's own performance benchmarks, Tegra 3 is 50% – 200%+ faster than Tegra 2 in various applications.