A few iconic shots of the soon to be Man of Steel:
(click to enlarge)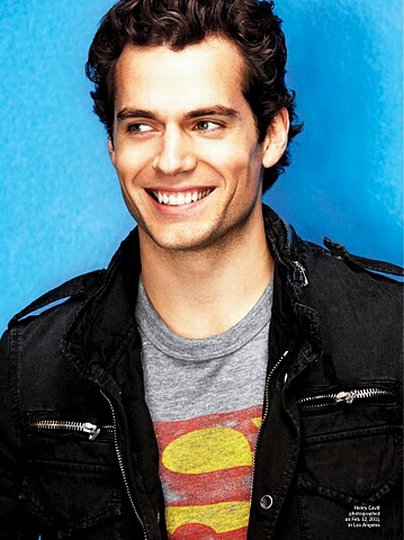 Excerpt from Men's Health Magazine:
Soon after wrapping Immortals, Cavill began prepping for his role as the next Superman. To become a little more super, he turned to Mark Twight, owner of Gym Jones in Salt Lake City—the same fitness expert who transformed the cast of 300 into an army of men with washboard abs. Twight uses a punishing training routine called the "tailpipe": a 100-rep workout that'll smoke calories, torch fat, and leave you exhausted (ha!). The tailpipe has two "sides," exercise and recovery, explains Dan John, Twight's colleague and fellow strength coach. "The exercise portion is designed to get you gassed," he says. "but the recovery is just as important."

Read the rest at Men's Health.com