Producers on the movie may be forced into a radical rethink of their leading man's look after a deluge of comments about his "package".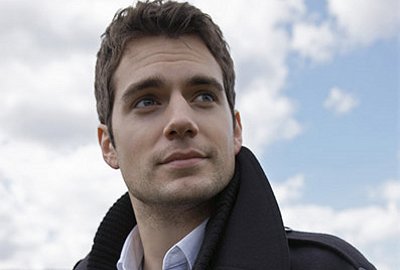 Cavil has been snapped in a redesigned Superman suit which doesn't includes the characters cape and tights but not his red pants.
"The pictures of Henry on the Man of Steel shoot have certainly created a buzz about the movie but it's a little off target," reveals a movie insider.
"All everyone's talking about his Superman's crotch and those missing pants. The new look was supposed to create new interest in a classic character but the way things are going Superman may be forced to get his pants back on. It's either that or Man of Steel could be the first R rated Superman movie!"
Henry recently revealed how he has endured nightmarish workout regimes in order to get into shape as the Man of Steal.
"The physical training has been extensive and exhausting," says Henry, 28, who also had to pump iron for new movie Immortals.
"I think I was doing 9 to 5, at one stage, with the training. You certainly learn a lot, when you go through that process. When you're training and you get to that rep which is difficult, and you know you've got 10 more reps to go in that one set, and another five sets after that, and you say, 'I don't really have to do this. I can do something else.
"If I just put the weights down and have a bit more rest, it will be fine.' It teaches you how to negotiate and win the negotiation. As my new trainer says, 'It doesn't have to be fun to be fun!'"