---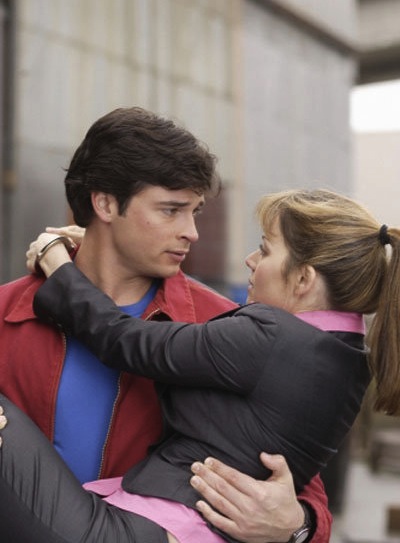 E! Online had a few spoiler filled answers for Lois & Clark fans questions:

Any spoilers about my fav dynamic duo Clark and Lois! Any cool scenes that are coming up that would make me SQUEE & pass out?

"Prophecy" is the episode for you! It's a big episode for Clois. Lois (Erica Durance) will be getting Clark's (Tom Welling) powers, but it's more than just an excuse to see her kick some ass. "It's kind of funny because we were trying to figure out what the last thing would be that would help their journey to really deserve to be together and really understand each other," EP Kelly Souders tells us. "And that was an idea that came out of the writer's room: to give her powers. Lois learns a lot from it, a lot of it good, some of it bad."
I need some juicy details about Clark and Lois. I'll take anything you have to have something! Pretty please!
Nothing we love more than polite Spoiler Chat questions! Kelly reveals that Clois fans should definitely pay attention to the episode titled "Dominion," especially for those interested in Lois' development. "Clark [goes] up against Zod, and Zod plays a critical role in this episode. [But] Lois has an important journey in that episode becoming Lois Lane." Cassidy Freeman also promises us some scenes coming up involving Lois finally becoming part of the In Crowd. "We do have a really cool episode where it's up to both Clark and I to realize that Lois is part of the team," she says. "It's difficult for us to remember to share the same information with her because she has been "out" for so long and we do."
Source: E! Online.