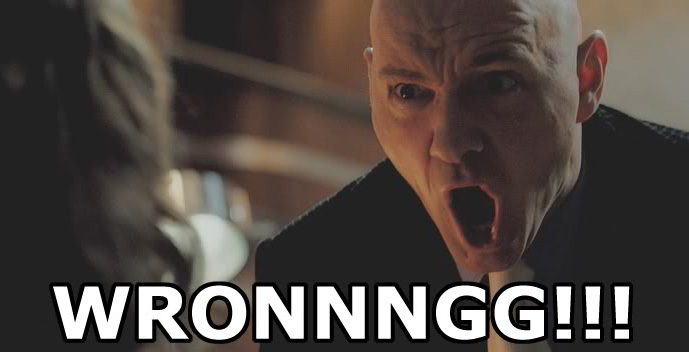 Even with a colossal budget of $270 million, director Bryan Singer's Superman Returns still managed to turn a profit of $120 million and was considered by many a valiant attempt to recapture the myth and magic of Richard Donner's Superman.
But, comic book movie fans have a laundry list of complaints about the movie, from Superman's (Brandon Routh) use of his powers to become a peeping tom to his super-powered love child with Lois Lane (Kate Bosworth), a character that never existed in the comic books.
For Warner Bros. (WB), the movie was likely a huge disappointment in light of the $220 million profit Christopher Nolan's Batman Begins earned the year before. Whether motivated soley by profit or with the intent of appeasing the fans, WB has decided to reboot the franchise by bringing in Zack Snyder (300, Watchmen) to direct Superman: The Man of Steel.
Snyder has said Superman: The Man of Steel will have "no links to the other movies." So, where does that leave the cast of Returns? All indications are that Snyder will bring in an unknown to play Superman, and Routh has said that he has already "moved on" from hoping to reprise the role of the Man of Steel.
But in a recent interview with ScreenRant to promote his new movie, Casino Jack, Academy Award-winner Kevin Spacey said that he had always planned on reprising the role of Lex Luthor in a sequel to Returns and that he is just waiting for the call.
"They haven't called. All I hear is what you probably hear too. All I know is that when I hear a reboot, I assume they're going to recast everybody. But, yah, in principle, there was already supposed to be a second one but it never happened. It's their option. But I had a blast doing it. My suspicion is they're going to reboot the whole thing.
Spacey went on to say that he thought Returns was a success, but that he understands how difficult it is to please fans when playing with such iconic characters.
"I'm a huge fan of Bryan Singer. I thought the movie did pretty damn well. It's always one of those things where because it's such an important franchise to so many people, and they're so devoted to it, that you're always going to end up with people who didn't like it or liked it or liked a [certain] part."
Superman: The Man of Steel is currently in development, with Nolan serving as "godfather" of the production. David S. Goyer, co-writer of both Batman Begins and The Dark Knight for Nolan, is writing the script. No start date has been announced yet, but some reports have the movie going into production as early as June 2011.
Read more about Kevin Spacey on Reprising the Role of Lex Luthor in Superman: The Man of Steel by www.reelzchannel.com